The OBIO 2020 Niagara Investment Summit national call for applications from health science companies that are seeking Series A or beyond investments is now open.
Read More →
The Ontario Bioscience Innovation Organization (OBIO®) launched its latest publication, 'OBIO Talent Toolkit: Health to Business Bridge Program Guide.'
Read More →
On September 17th, OBIO held a dinner to bring together CAAP and CAAP Alumni companies. OBIO would like to thank everyone who came out and joined us to discuss common experiences, challenges and what's coming next.
Read More →
On September 10th, OBIO organized a cross-border networking event in Boston at the Consulate General of Canada. The event was supported by the Consulate General and law firms Fasken and Choate. Over 45 investors, strategics, as well as executives from high potential Canadian health science companies packed the Canada Room at the Consulate and resulted in numerous investor-company interactions.
Read More →
On August 21st, OBIO hosted Norton Rose Fulbright's Anthony de Fazekas (Partner, Head of Technology & Innovation) and Vanessa Grant (Partner), Lumira Ventures' Jacki Jenuth (Partner), and University of Toronto's Karen Temple (Commercialization Manager) who discussed practical considerations for licensing health science technologies from tech transfer offices, and how these agreements can impact a company's future investability.
Read More →
Iris Technologies announced this week that Accelera Medtech Canada had acquired the company and its flagship product - the Iris Monitor - the world's first computer monitors clinically proven to help concussion patients reduce the painful symptoms of light sensitivity when using a computer.
Read More →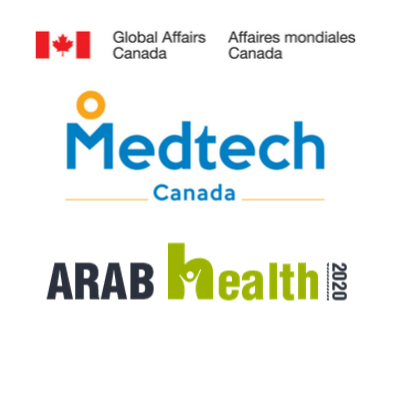 With funding support from Global Affairs Canada, Medtech Canada is inviting Candian medtech companies to apply to receive financial support to attend Arab Health in Dubai, Jan 27-30, 2020.
Read More →